i got this one just about finished up today. remington 1891 in 220 swift AI
the barrel is from a rem 722 that was originally chambered in .222.
i was going to use this receiver on the 22-250 build but then i thought it would be neater to use the remington barrel on a remington action.
after rethreading the barrel came out to 24 7/8" long to the face of the receiver.
i still have to add sights & i'm thinkinng about adding a Q/D sidemount with a weaver K-6.
the ejector still needs to be tweaked & i need to do a little magazine work because a 220 swift case is to narrow to stay in the magazine.
i need to do something with the bolt handle too.
the rifle was in the ati stock when i got it & at first i didn't like it but its starting to grow on me.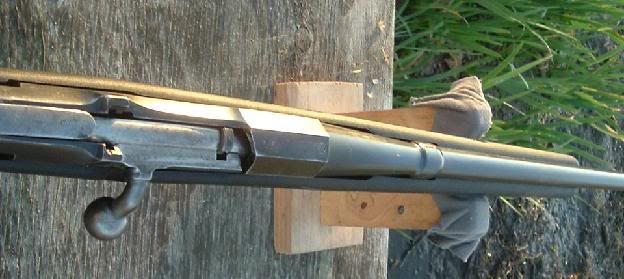 this was the first thing i've threaded on a lathe in about 10 years & it came out right on the first try.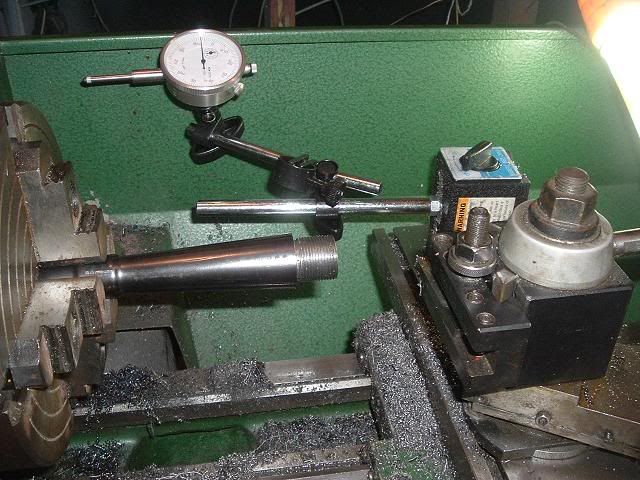 my home made poor boy spider.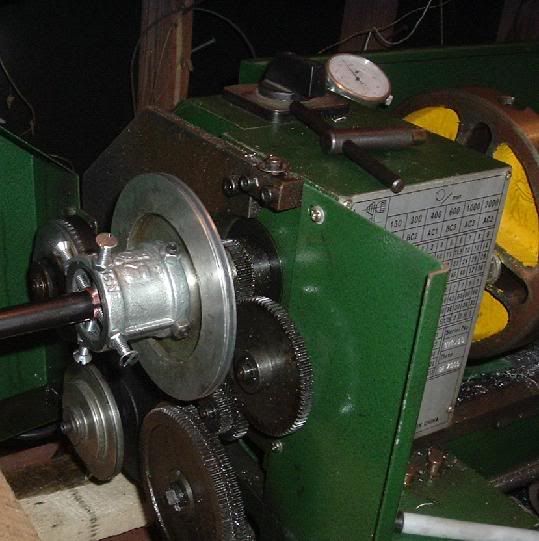 my mini lathe will have to do untill something bigger comes along at the right price. its done everything i needed so far just much slower than the lathes i ran 10 years ago
made a trip to the range this morning and so far its a shooter. right now the sights are way to low to use comforably.
first 3 shots went into right at a 1" group. i wasn't realy trying for accuracy, i just wanted to see if it had potential.
i couldn't hardly see the front sight so i swaped it out with a brass beaded front sight that was in my range bag and shot 3 more times.
these are from a standing rest at 50 yards. it came out to right at 5/8"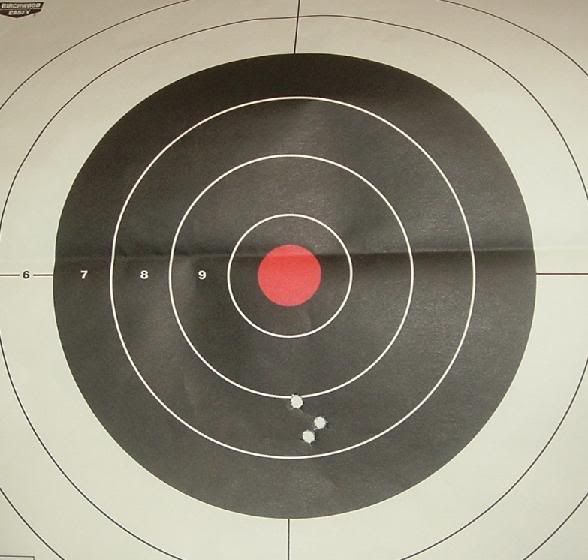 i think after getting some taller sights and using a bench rest instead of the standing rest it will do even better.