this one looks like a bannerman conversion but its done on a new england westinghouse receiver & i think the bannermans were done on remington m91 receivers but it has the black bolt head that bannermans are known for. these are considered unsafe to shoot because to rechamber them to 30-06 the barrel had to be set back about 3/4" for a -06 reamer to clean up & that put the end of the chamber too far out into the barrel where it was too thin. it has a fold down lyman sight on the back & a marbles bead dovetailed onto the front.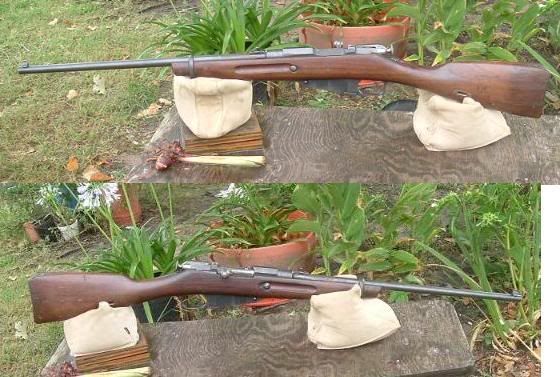 barrel setback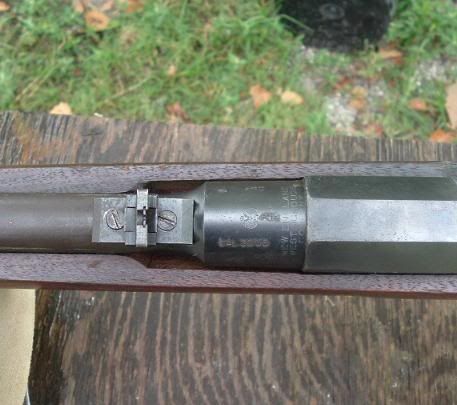 the magazines were widened by flattening the reinforcing ribbs.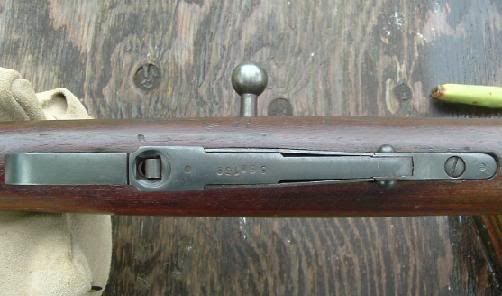 the bolt head had a bushing soldered in & the ejector slot slightly deepend to work with the 30-06 case head. the extractor is missing on this one.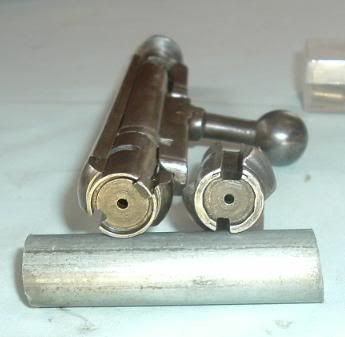 the ejector is also different on these. it has been reshaped to hold the 30-06 case in the magazine better, i was trying to figure this out on the 6.5x55 mosin i'm building & now i see how it was done.
top veiw of the ejectors, you can see in the 30-06 conversion it sticks out alot more.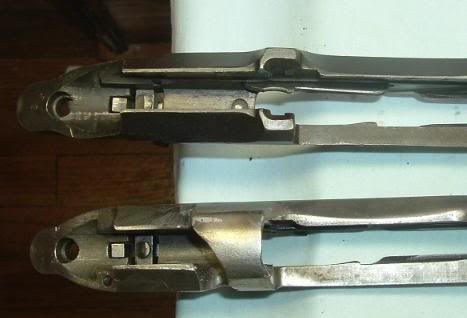 if you look at it from the side you can see the ejector is also one piece